Application Process
Stage 1: Initial meeting or chat
We always start with a meeting in our office or suitable place for you. We will look at your personal and financial circumstances, complete an initial fact find, and if we think that your mortgage application can be approved by the banks, we will invite to go further in the application process and we will provide you with our Salary Certificate (for your employer to complete) and our Document Checklist including our terms of business. We will also clearly explain our fees and any other costs that may be incurred when buying a new home.
Stage 2: Submission of the documents/Start of the Application process
When you have all the documents on our Checklist ready, another meeting will be arranged. We will go through all the documentation provided. If everything is in order and you are happy to proceed with this mortgage application - application fee will be payable at this stage (please refer to 'Related Fees and Charges' section). Declaration forms for different lenders will be given for you to sign.
Stage 3: Approval in Principle
We will prepare your application forms and all relevant documentation to be submitted to the banks for further assessment. At this stage, if everything is in order and banks are satisfied with all the information provided, your application will receive a sanction or approved in principle. Copies of this document will be sent to you, your solicitor and our office. Otherwise, lender will contact us looking for more information or will decline the application. This stage may be repeated many times.
Stage 4: Valuation report
If your application is approved, a valuation report, on the property to be purchased has to be carried out and submitted to the lenders to proceed to Loan Offer stage, along with any other conditions listed on the sanction. The Valuation fee maybe payable by you, this can vary.
Stage 5: Loan Offer
When outstanding documents, together with valuation report, are submitted to the lenders, they will issue a Loan Offer letter. Copies of same will be posted to you, your solicitor and our office. Any special conditions have to be satisfied before Cheque Issue. At this stage, you will need to accept and satisfy all conditions contained therein including arranging mortgage protection and house insurance that has to be organised before proceeding to the cheque issue stage.
Stage 6: Cheque Issue
Lender will issue a cheque for the loan amount to your solicitor, when the above items are submitted and satisfied by the bank. Your solicitor will close the sale and you will receive the keys to your new home.
Tips for easier Loan Approval
Everyone has heard how difficult it can be to secure the mortgage, especially in recent times. However in our experience, if you present your application to the lender in the way they want it will speed up the process and make it easier to secure finances you need. Below are a few of the main simple that lenders are looking at, when assessing your application:
Full-time and permanent employment
Good current account operation for the last 6 months
A record of regular savings
If you have a credit card, ideally try to clear the balance monthly and at least ensure that the minimum monthly payment has been made
Paying Rent, ideally coming from your bank account by standing order or electronic transfer
Have you sufficient savings to cover deposit, legal fees and any other costs associated with the purchase of the property
All of the above can help to show the lender that you can afford the amount sought and will be able to afford your proposed repayments. Evidence of clear affordability and repayment capacity is a key to successful application.
We at OMAC Mortgages & Finance Limited. have extensive knowledge of lenders criteria, therefore we present all of our applications in the manner the lenders want to see them. This is one of the reasons we are successful in arranging mortgages for our clients. Clients can be sure that we will keep them updated on every step of the way, from mortgage application to loan offer and right up until you get your keys
Fees and Charges
Application Fees
Standard applications: PAYE Incomes

€250.00

Self-Employed or Self-build Applications

€375.00
Valuations
Clients will have to pay for Valuations:
Standard Valuation Fee*

€150 to €225.00

Final or Drive by Valuation

€100.00
* These fees are set by each lender and you may be charged directly by the lender
Valuations are only valid for 4 months from their issue date and the lender may request a drive by valuation or final valuation before loan drawdown
Commission and Fees
OMAC Mortgages and Finance Limited is in receipt of a mortgage commission* at a rate of up to 1% of the amount borrowed from some of the institutions listed on our terms of business. See the CP116 Tab above for full details of our commission arrangements with each lender , as set out by the Central Bank of Ireland.
Where the loan amount is less than €100,000 or when we will be not be in receipt of our usual commissions, OMAC Mortgages and Finance may charge a completion fee. This will be agreed with the clients in advance and will be notified to them in writing.
OMAC Mortgages & Finance Limited allows the consumer the option to pay in full for the regulated activity (mortgages) by means of a fee.
Terms of Business
Authorised Status:

OMAC Mortgages & Finance Ltd is regulated by the Central Bank of Ireland as mortgage Intermediary and is authorized under Section 116 of the Consumer Credit Act, 1995 (as amended). (C47857) Garry Manning is regulated as an insurance intermediary by the Central Bank of Ireland (C8346). Garry Manning is a member of the LIA, the Professional Association for Financial Advisers, and is a Qualified Financial Adviser (QFA).
Services:
OMAC Mortgages & Finance Ltd offer advice in relation to all classes of mortgages, and mortgages restructures. It can transmit orders on client's behalf to any of the product producers from whom the firm hold letters of appointment. A list of all such entities is contained elsewhere in these Terms of Business.
Remuneration Policy & Fees:
OMAC Mortgages & Finance Ltd.is remunerated by product producers, with whom it has an agency with on a commission basis, the level of which is determined by the class of business being undertaken. Where OMAC Mortgages & Finance Ltd does not receive a commission with will charge a service fee, like the level of commission that it would normally receive which is 1.0% of the amount borrowed.
Application, Service and Valuation Fees:
In cases where the firm is not in receipt of commission, or where the clients request to pay a fee, we may charge a service fee, agreed with clients in advance. This depends on the complexity of the transaction, time spent and nature and extent of the transaction. This fee will be notified to client in writing. The firm will also charge an application fee and this is clearly displayed in our office and detailed on our website www.omacmortgages.ie. Clients are responsible for fees for valuations requested by the Banks.
The firm will, if necessary, exercise its legal rights to receive any payments due to it from clients for business services provided by it, and be reimbursed for any value obtained by the firm for clients arising from payments by the firm on behalf of clients, and who subsequently default in any payment due to the firm.
Conflict of Interest:
It is the policies of OMAC Mortgages & Finance Ltd. to avoid conflict of interest when providing services to clients. Where an unavoidable conflict arises the firm will advise you of this in writing before providing any business service. If you have not been notified of any such conflict you may assume that none arises.
Data Protection:
Omac Mortgages & Finance Limited complies with the requirements of the Data Protection Acts, 1988 and 2003.The data which you provide to us will be held on a computer database and paper files for the purpose of arranging transactions on your behalf. The data will be processed only in ways compatible with the purposes for which it was given. We would also like to keep you informed of mortgage, insurance, investment and any other services provided by us or associated companies with which we have a formal business arrangement; which we think may be of interest to you. We would like to contact you by way of letter, email or telephone call. If you do not wish to receive such marketing information please tell us. We may receive referrals from such firms and may advise them of any transactions arranged for you.
Complaints Procedure:
OMAC Mortgages & Finance Ltd has a written procedure for the handling of complaints. Any complaint that you may have in relation to business services provided should be made verbally or preferably in writing to us outlining the nature of your complaint. Any such complaint will be recorded and acknowledged within 5 business days. Any complaint received will be fully investigated by the firm and a full response will be provided to you. Any updated responses (if relevant) will be provided every 20 business days in writing. Our objective is to investigate and if possible resolve any complaint within 40 business days. In the event that a client remains dissatisfied with the firms handling and response to a complaint then you are entitled to refer your complaint to the Financial Services Ombudsman, and/or The Central Bank of Ireland. All complaints should be addressed to Garry Manning of this office. A full copy of our complaints procedure is available on request.
Receipts:
OMAC Mortgages & Finance, or Garry Manning will issue receipts for each payment received pursuant to Section 30 of the Investment Intermediaries Act 1995 and these should be retained in a safe place. Product producers may withdraw benefits or cover on default of any payments due under any products arranged for your benefit. Details of these provisions will be included in your product terms and conditions.
The following are a list of insurance undertakings and product producers from which letters of appointment are held:
Non Life Insurance: None
Life Assurance: None
Mortgage Providers: Permanent TSB, KBC Bank Irl Ltd, Blue Sky Mortgages Ltd., Bank of Ireland, Finance Ireland, Haven Mortgages Ltd, Diliosk Ltd, Dublin Mortgage Bureau Ltd, Seniors Money Irl Ltd.
Debt Management:
Omac Mortgages and Finance Ltd is authorised as a Debt Management Firm under Part V of the Central Bank Act, 1997 (as amended by the Central Bank (Supervision and Enforcement ) Act, 2013) to provide debt management services.
A.I.M.A
Association of Irish Mortgage Advisers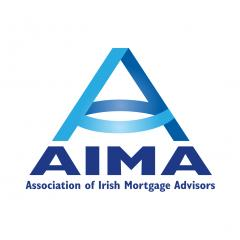 Omac Mortgages & Finance Limited is a member of the Association of Expert Irish Mortgages Advisers.
This group represent the interests of our expert and qualified members whilst promoting professional standards and development all times. Members of AIMA develop long-term relationships with their customers who can rely on our experience, expertise and knowledge in all aspects of their mortgage, leading to an ultimately rewarding customer experience. For more information see www.aima.ie
The Central Bank of Ireland Consumer Protection Code 2012 states that the term 'independent' may only be used in any trading name or other description of a regulated activity where the intermediary: A: provides the regulated activity on the basis of a fair analysis of the market; and B: allows the consumer the option to pay in full for the regulated activity by means of a fee. Omac Mortgages and Finance Limited, complies with both parts of the above. Under CP 116, we are not allowed to call our business Independent.