About OMAC Mortgages & Finance Limited
At OMAC Mortgages & Finance Limited. we are dedicated to helping mortgage seekers find a suitable deal. We aim to ensure that this complicated process is as simple and cost-efficient as possible. We provide first class services to all of our clients and guide them through the mortgage maze into their dream home.
We are based in South West Dublin. Our office is located in Clondalkin Village, near the Garda Station, Mill Shopping Centre and Motor Tax Office, with 1,100 free parking spaces available for your convenience. Also bus routes 13, 68, 69 and 76 will take you here.
Our office is open from 9.15am to 5.30 pm, Monday to Friday. Appointments can also be made to meet you at the time and place that is convenient for you. We can provide advice or answer any questions you may have via phone, email, post or in person.
Don't wait, make your first step towards your dream home today!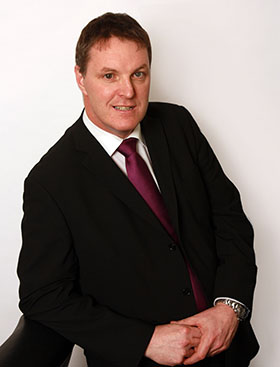 Garry Manning
Qualified Financial Adviser
Garry established Omac Mortgages and Finance in 2003, at its current location in Clondalkin. Prior to this he worked in Financial services, with Irish Life, Progressive Life and Bank of Ireland Lifetime.
Garry is a graduate of the Marketing Institute of Ireland and a Qualified Financial Adviser. In 2004, Garry served as chairman of the LIA Dublin region. Garry has over 25 years' experience in Financial services the including Life assurance, Pensions, Investments and Mortgages.
Rachael Quinn QFA
Qualified Financial Advisor
Rachael is a fully qualified mortgage adviser, working with Omac Mortgages and Finance since 2014.
Julie-Ann Hooper
(APA Loans)
Jules is office manager and is a qualified mortgage adviser working with Omac Mortgages and Finance since 2017.
Sean Murphy QFA
Qualified Financial Advisor
Sean is a QFA working with Omac since 2019. As well as advising clients he manages our Simpler.ie business.
Regulation
OMAC Mortgages and Finance Limited is regulated by the Central Bank of Ireland (see authorisation here)
The Central Bank of Ireland Consumer Protection Code 2012 states that the term 'independent' may only be used in any trading name or other description of a regulated activity where the intermediary: A: provides the regulated activity on the basis of a fair analysis of the market; and B: allows the consumer the option to pay in full for the regulated activity by means of a fee. Omac Mortgages and Finance Limited, complies with both parts of the above.
Request a Callback
If you would like a member of the team to call you back, please fill in your details below.
Make an Enquiry
We would love to hear from you, so please call us, email or even click below to fill in our online contact form and we'll be in touch!
T: 01 413 0716
F: 01 457 2419
E: office@omacmortgages.ie
OMAC Mortgages & Finance Ltd trading as Blue Sky Mortgages Clondalkin, is regulated by the Central Bank of Ireland. OMAC Mortgages & Finance Limited is incorporated in Ireland. Number 446537. Directors G.Manning & K.Browning at address above.